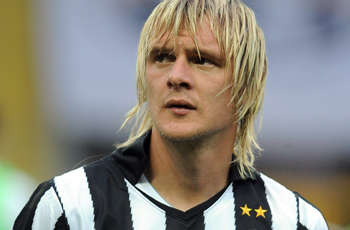 Jean-Claude Blanc has stood up for Juventus winger Milos Krasic after his fall against Bologna.
Juventus director Jean-Claude Blanc has revealed the club's moral authority, insisting Milos Krasic is not a cheat after his penalty dive.
Krasic's actions caused a backlash, and protests from the whole of Serie A.
But Blanc has given his elucidation, insisting the player meant no malice as he interprets diving - a never-ending debate in Italy.
"Every player has his own reputation, but Milos is a clean player who respects the rules," Blanc told Il Corriere dello Sport.
"Those who judged the dive should also take into account his reputation.
"We have a programme that starts from the young players and it allows them to grow morally from a sports value angle.
"This is the basis for instruction here, from grass roots to the first team."